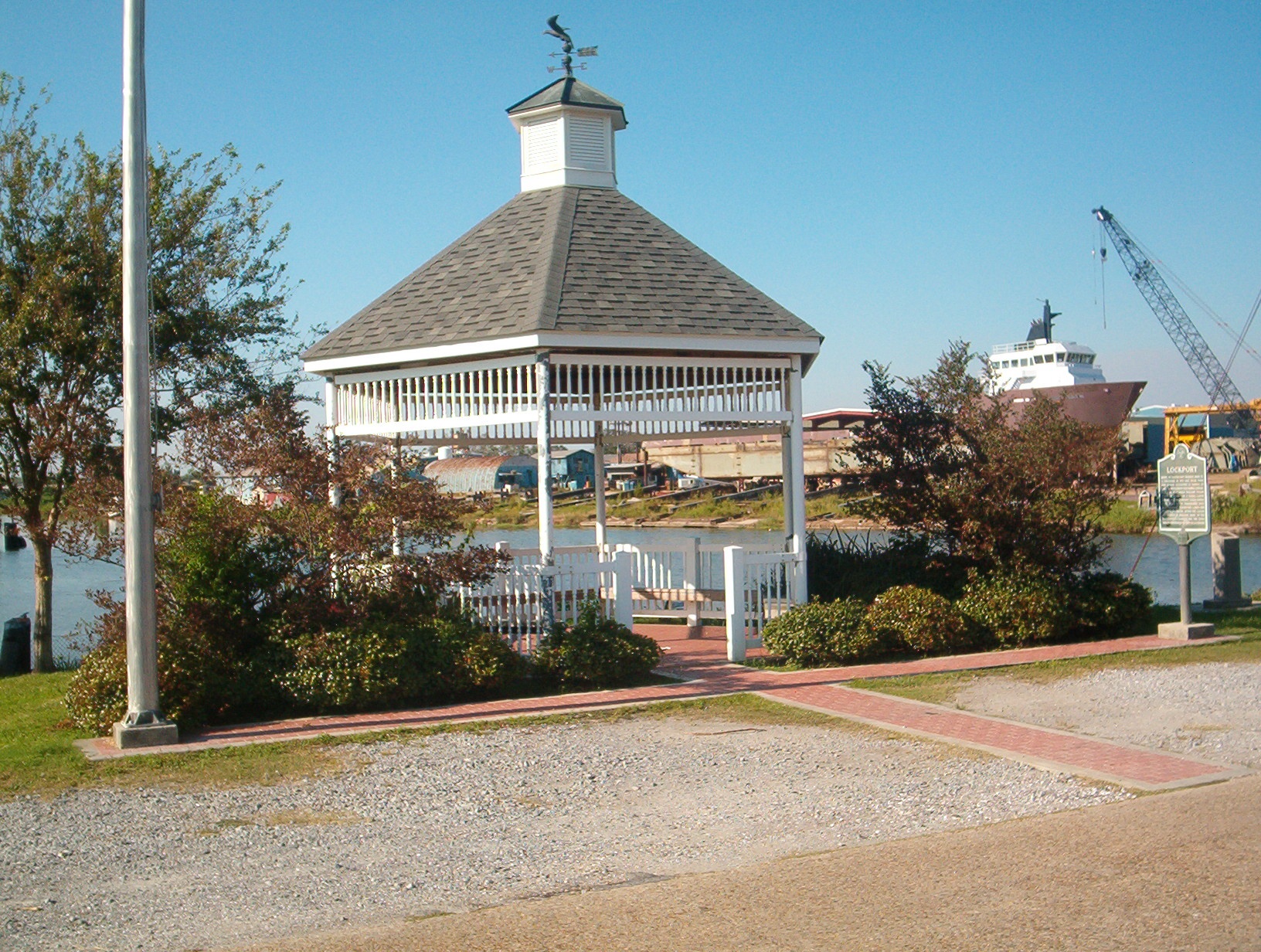 The Lockport Bayou Side Park is located at 222 Canal Street, at the intersection of scenic Bayou Lafourche and the Old Company Canal. The 1/5th mile walking trail encircles a beautiful playground with several choices of playground equipment for the youngsters as well as several pavilions that are available for public use. In addition to providing an inviting environment for leisure exercise, the park is used regularly for birthday parties, family gatherings, and for organizational events.
The Bayou Lafourche Folklife and Heritage Museum and the Center for Traditional Louisiana Boat Building are just around the corner from the Bayou Side Park. Located at the corner of Main Street and Lafourche Street, the Heritage Museum offers very interesting documents, pictures, and artifacts revealing many details of life along Bayou Lafourche over many years. Just across Lafourche Street from the Museum is the Center for Traditional Louisiana Boat Building. In addition to the many historic wooden boats on display, the Center offers classes on boat building with experienced instructors.
For more information on either the Museum or the Center, see their respective selections under the  Events and Tourism tag (on the Home Page), including links to their websites.
Calendar of available dates:
Sun

Mon

Tue

Wed

Thu

Fri

Sat

November

November

November

November

November

1

2

3

4

5

6

7

8

9

10

11

12

13

14

15

16

17

18

19

20

21

22

23

24

25

26

27

28

29

30

31

January

January

January

January

January

January